About Us
Our Goal Is To Provide Quality Accounting Services To Individuals And Businesses Alike In Greenville, SC. We Strive To Build A Relationship With You As Your Local Accounting Firm Not Just Today, But For Years To Come.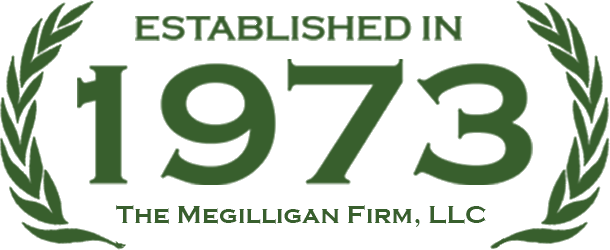 Who We Are
We are a full service accounting firm located in Greenville, SC. For 40 years, we have been providing tax preparation, tax audits, payroll services, bookkeeping, tax and estate planning and many other accounting services to a wide range of clients, including both businesses and individuals, throughout the Upstate. We are an official e-verify provider. We have developed a reputation for professional excellence through the high quality of services we perform for our clients.
Our History
2017 ⋅ He and his wife Teresa, of 28 years, work closely with every client to understand their tax and financial planning needs. They credit their success to God and family.
---
1999

⋅
John Megilligan Jr. received his Bachelor of Science in Accounting from USC in 1977. He became an Enrolled Agent in July of 1987 and then an Accredited Business Accountant in May of 1999. For 35 years, he has been dedicated to providing quality services to individuals and businesses alike.
---
1973 ⋅ The Megilligan Firm was organized in 1973 by John Paul Megilligan Sr.. John Megilligan Jr. joined the practice under his father in 1977. After John Megilligan Sr. passed away, John Megilligan Jr. took over and has continued the business for the past 35 years.
Our Mission
Our goal is to provide quality accounting services to individuals and businesses alike in Greenville, SC. We strive to build a relationship with you as your local accounting firm not just today, but for years to come.